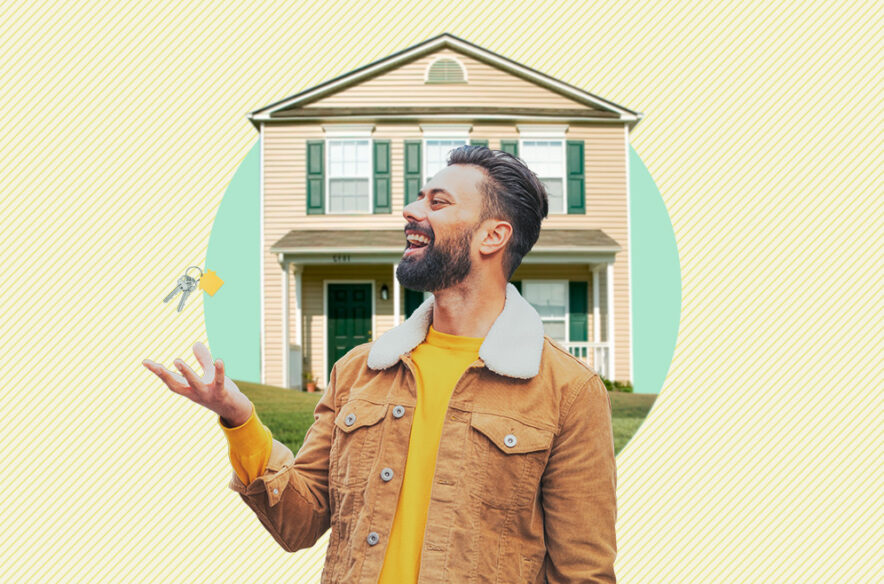 Should You Refinance Your Starter Home or Move to a New House in 2023?
Homeowners rejoice as the economy's recovery interest rates at last begin to fall. This January, the year of 2022 interest rate hikes and inflation have both begun to drop, and it's time to think again about your homeownership plans. If you already have a home with a mortgage, the lowering interest rates are particularly interesting because this could be an opportunity to buy a new house at a better price or to refinance your current home for a better long-term deal.
Verify your mortgage eligibility (Dec 10th, 2023)
Of course, the right choice for each household will depend on the exact numbers of your current mortgage, the homes you consider buying, and the local mortgage rates. Is now the time to refinance your initial starter home, or is it a good time to buy a new house instead?
Let's take a closer look.
The Starter Home Situation
Many, many new homeowners take the starter home step: you buy a house that is a little on the small or shabby side in order to get your foot in the game. It's nice to escape the rental home treadmill and have full control over your property, but you know you will eventually want something bigger and closer to your "dream home" vision.
Verify your mortgage eligibility (Dec 10th, 2023)
This means that many new homeowners are on the lookout for a chance to up-scale from a starter home to a new home, but the market has been prohibitive up until now. So in 2023, should you refinance for a better deal or sell to buy?
When to Refinance Your Home in 2023
Refinancing your home is a way to re-write your mortgage under more favorable terms. Whether your current mortgage is fixed or adjustable, better terms can typically be found when the market improves. Refinance your current home for long-term benefits if:
Your Fixed Mortgage Rate is Higher than the Current Rate
If you have a fixed mortgage at a higher rate than the current interest rates available to you, refinance. Just a few points in interest can make the difference of thousands to tens of thousands of dollars over the next few years of mortgage payments.
Verify your mortgage eligibility (Dec 10th, 2023)
You're Ready to Switch from an Adjustable to Fixed Mortgage at the Current Rate
If you have been recently slain by the consequences of an adjustable mortgage, now may be the right time to lock in a better fixed-rate – or more favorable adjustable rate – as the national interest rate starts to fall back to reasonable realms.
When to Buy a New Home for 2023
When should you plan to upscale from your starter house into a home more suited to your family's needs? This depends on local housing prices and the interest rates available to you when you decide to invest. Consider buying a new house instead of refinancing if:
Home Prices and Rates Have Both Dropped In Your Area
If both home prices and interest rates have gone down, there's a good chance that you can now afford "more house" for a comparable price. Don't be shy when shopping around to see if there are better deals in your neighborhood that would also make a better house for you and your family.
Verify your mortgage eligibility (Dec 10th, 2023)
You Are Moving Somewhere with Lower Prices and Rates
Not every region has the same housing prices or interest rates. If your destination location has homes both priced more affordably and funded with lower interest rate loans, plan ahead. Now is a great time to secure a bigger or nicer house at a similar price. Especially if your income will remain the same.
You Can Afford the Down Payment for Better Rates This Year
Your personal finances may also be in a better place this year. If you are now able to afford a larger downpayment and therefore earn a lower interest rate, buying a new house might be just the solution to bring down the total you pay in interest through the lifespan of your mortgage.
Is this year the right time for a better mortgage rate, or a new house and a better rate? Explore your financial options.
Show me today's rates (Dec 10th, 2023)