Integrity
Integrity and hard work are the backbone of our company and have been paramount to our success.
Paradise Home Mortgage is Accredited and A Rated with the Better Business Bureau and
licensed with the Nationwide Multi-state Licensing System in multiple states.

Award Winning Service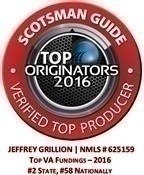 #1 - Total Refinance VA Closings - Hawaii State Award
#2 - Total Overall VA Closings - Hawaii State Award
#58 - Total VA Closings - National Award
Our Scotsman Award Winning Mortgage Broker has helped thousands of clients in the last 15 years and placed #1 in the State of Hawaii
for VA Refinance Closing Volume in 2016 and #58 in the entire Nation for VA Mortgage Closings out of hundreds of thousands
of Licensed Loan Originators.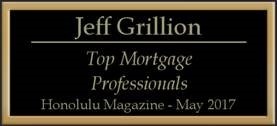 Get the Lowest Interest Rates and Cost!
At Paradise Home Mortgage you are able to take full advantage of multiple mortgage lenders competing for your business to negotiate the lowest rate at the lowest cost which can save you tens of thousands of dollars in interest and fees! Due to the fact that we represent a large number of clients, we are able to offer wholesale pricing that is often not available directly to consumers. We provide multiple options for you to choose from with the lowest interest rates and ultra-low closing fees that would be next to impossible to attain at a bank.
On your mobile device? Please click the button below to call us today.

Call us Toll Free at 1-855-330-LOAN [5626] or Click for Rates below to review all of our Low Rate Options!