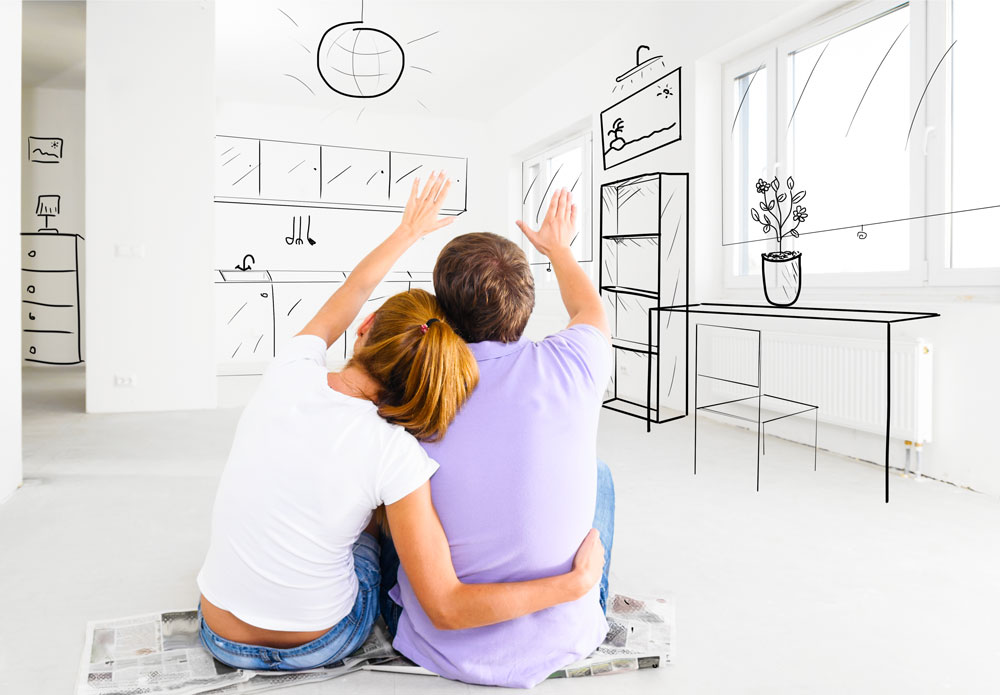 Pocket Guide: Is Now The Right Time To Buy A Home?
"Is now the right time to buy a home?"
This is a question that everyone should ask themselves when they start dreaming of a new house and saving up for a down payment. Whether you've been saving for several years or you have just started dreamily browsing Zillow, the best time to buy is mostly determined by financial and market elements. Are homes affordable in your area this year? Is the mortgage rate good? Are your finances in the right place to close on the loan, cover the move, and live comfortably afterward?
Verify your mortgage eligibility (Dec 10th, 2023)
This pocket guide can help you quickly check your situation and recommend if now is the right time to buy a home – or if you'd rather wait a few seasons until conditions are ideal for you.
Your Local Buying Prospects
Start by assessing your local market and the potential mortgage rates you can get based on national averages and your local lenders.
The Mortgage Interest Rate
Right now is a strong time to get a low-interest mortgage, and you're sure to find a local lender offering competitive rate ranges. Any time rates are this low we consider a golden opportunity. Experts expect to see rates rise again, so it's a recommended time to buy if the rest of your finances are healthy and in order.
Verify your mortgage eligibility (Dec 10th, 2023)
Your Local/Target Housing Market
Take a look at your local or target housing market. The best time to buy is during a brief dip in otherwise rising values, but long-trend rising values are a good sign for buying at any point in the timeline. Try to avoid peak demand markets; this can potentially help you afford more of a house.
Your Job and Income Security
Next, consider your personal income security. You will need a lasting ability to cover costs and take care of the house and loan. This includes both job security and surety that your income will remain the same. Consider this very carefully if you are relocating.
Determine if you will be staying in your job when you move to the new house or if a transition would provide the same position and income security. If you change jobs, how likely is it that you will quickly find a role with similar or higher pay in the area? Consider your long-term ability to secure and re-secure the required income level to maintain your mortgage payments and a healthy lifestyle as a homeowner.
Verify your mortgage eligibility (Dec 10th, 2023)
Your Savings and Post-Purchase Finances
Consider how much you have saved and whether pulling a down payment from your savings now will negatively impact your lifestyle security. Taking out a mortgage may also affect your debt balance and the overall state of your finances. Likewise, the state of your finances can influence how good a mortgage deal you can get.
Using savings or saving up for a down payment
The impact on your current debt situation
Your current credit score, and the impact of mortgage applications
Your financial health after buying the house
Down payments are ideal at 20% and above, but depending on your lender and/or loan type, it can be as low as 3%. Consider how much this will take from your savings and if you can afford to pull it, or open a savings account exclusively for the down payment. Be careful with your existing debt. If you already have a high debt-to-income ratio*, even with deferred and manageable payments, you may want to re-balance your debt before buying.
Your credit score will determine how low an interest rate you can get from your lender. A credit score of 700+ may be worth going ahead with a loan; your loan officer will be able to advise you based on your situation. If your credit score isn't ideal right now, it can be worthwhile to take a year of paying debts and repaying small loans to build it up. Again, it is recommended that you first seek professional advice per your situation.
Finally, consider how healthy your finances will be after you buy the house. It's important to have a margin any time you move. Be sure that you have enough money to cover all non-mortgage expenses and to live comfortably once you move into your new house (utilities, groceries, school supplies, etc).
Verify your mortgage eligibility (Dec 10th, 2023)
Calculating All the Additional Costs
Many first-time homebuyers don't realize that buying a home comes with extra costs. There are three stages of home-buying expense: earnest money, financing, and closing costs. Then there are move-in costs to consider.
Escrow and Earnest Money

Earnest Money is an amount (generally 1% – 2%) that the buyer places into an escrow account once an offer is accepted.This account is managed by a third party (neither the buyer or seller). This earnest money deposit is your guarantee that you're not about to abandon the sale and waste the seller's time. That's why it is called earnest money, to indicate you are an earnestly interested buyer. If the home purchase completes, it goes toward your closing costs or down payment.

Closing Costs and Final Fees

Closing costs include various loose-end tying expenses at the end of a home purchase. Both buyers and sellers may pay different fees, but those items are generally handled as part of the contract negotiations. Talk with your real estate agent to determine what your closing costs will likely be in your state, county, and negotiation terms.

HOA Dues

If your home is in an HOA (Homeowner's Association), then you will also have HOA dues to consider. Think of these as neighborhood maintenance fees. HOA dues vary widely, and some can be pretty hefty if you don't expect them, so know your HOA's details (commonly referred to as CC&Rs: Covenants, Conditions, and Restrictions) and plan ahead.

Turning On Utilities

When you turn on utilities in a new house, a deposit is often required to activate the account. As a result, turning on all your utilities can get into a few hundred dollars that you'll want to have set aside, even if monthly bills are quite reasonable. Don't forget to register for trash pickup, as well.

Move-In Repairs or Maintenance

Not all homes are perfect when you move in. Some may need repairs, or you may want to make a few specific updates before the furniture arrives. Move-in maintenance can also eat into your post-purchase financial margin.

Moving Expenses

Finally, don't forget the actual cost of the move. Make sure you have enough money set aside for the movers and truck rental you need. Also, in some cases, you may want to prepare for that first week of house-camping before your kitchen is fully set up. It's always better to have extra money during this time instead of feeling tight.
Timing Your Home Purchase and Move
The real estate industry also has its own seasonal timing, with ideal or heavier times to buy and move. That said, your personal and family scenarios may take precedence over the general flow of seasons.
Real estate, in my experience, can often follow the seasons. Summer is a hot time to tour and buy because the weather is better, vacations are common, and kids are out of school. The cold months (very regional) can see the market slow down as free time and safe travel conditions decrease and the kids are in school.
Verify your mortgage eligibility (Dec 10th, 2023)
For your personal moving schedule, you will want to buy within a month or two of moving so that the house doesn't sit empty and you have plenty of time to relocate at a comfortable pace. If you have children, it is recommended that you plan your purchase for early Spring. If not, consider a more careful cold-weather move. Ideally, you should plan to buy a half-season ahead to give yourself plenty of time to plan the move.
Is now the right time to buy a home?
Now might be the right time to buy a house. Mortgage rates are still low, and in many markets, the initial post-pandemic buyer competition is easing down. The final determiner, however, should always be your own finances. Is now the right year or the right season, or would your prospects be better with just a few more months of getting your finances and situation in order?
The choice is up to you. Contact us today to explore your financial and personal readiness as a home buyer!
*Debt-to-income (DTI) ratio is monthly debt/expenses divided by gross monthly income.
Show me today's rates (Dec 10th, 2023)