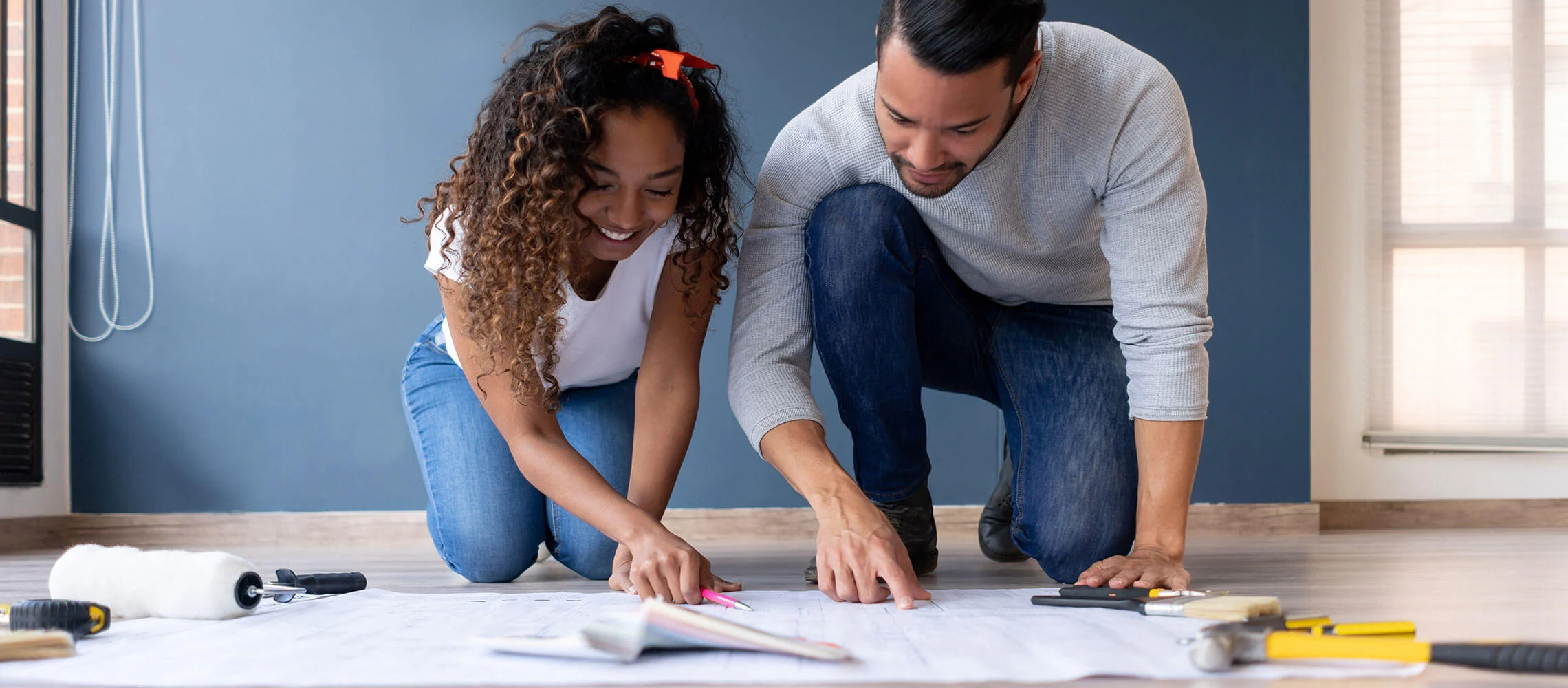 5 Home Maintenance Tips that Help Maintain Your Home's Value
According to Forbes, homeowners spend an average of $1,200 per month (or between 1-4% of their home's value) to keep their homes in good condition.
Verify your mortgage eligibility (Dec 10th, 2023)
They do so to guarantee the safety and comfort of their families and preserve the investment value of their homes. 
For the homeowners wondering how to maintain the value of their properties, we have a list of home maintenance tips that can help.
Painting the Interior and Exterior of Your Home
Repainting the interior and exterior not only keeps your home looking fresh but also protects it from the elements. 
Verify your mortgage eligibility (Dec 10th, 2023)
A fresh paint job has a way of making every home look newly renovated, even if the homeowners did the work themselves for half the price. The rule of thumb for the walls inside your home is every three to five years. However, the exterior of your home can be a little more complicated. 
According to PaintRite Pros, how often you paint your exterior depends on the material:
Wood siding: every 3–7 years.

Aluminum siding: every 5 years.

Stucco: Every 5-6 years.

Brick: 15-20 years.

Newer materials: 10-15 years.
As for pricing, exterior painting costs range from $1,716 and $3,679, and interior costs are about $200-800 a room if done professionally. For a DIY project, the costs are only between $100 to $300. 
Verify your mortgage eligibility (Dec 10th, 2023)
Updating Your Home's Plumbing
Plumbing updates are essential to the health of your home. Think of them as the blood that flows through your veins — your home can't run without good plumbing. 
According to Mr. Rooter, there are daily, weekly, and seasonal maintenance tips to follow to keep your plumbing up-to-date and running smoothly.
This includes daily routines like clearing up clogs, keeping the wrong items from going down the drain, and running cold water for at least fifteen seconds after using the disposal system. 
Verify your mortgage eligibility (Dec 10th, 2023)
Weekly routines include keeping an eye out for leaks or moisture, testing for slow drainage, and cleaning washer lint traps.
Seasonal maintenance includes turning off hoses, valves, and insulating pipes in the colder months. Checking for leaks, monitoring appliances, and cleaning sprinkler heads are essential in the warmer months. At least once a year, it's best to have your full plumbing system inspected by a professional.
When it comes to servicing costs, homeowners can expect to be charged anywhere from $80 to $130 an hour. This number fluctuates depending on the state, company, and the scope of the inspection. These inspection and maintenance costs help avoid any disasters that could damage the home and require repair that can come out to thousands of dollars. 
Verify your mortgage eligibility (Dec 10th, 2023)
Cleaning Your Home's Gutters and Roof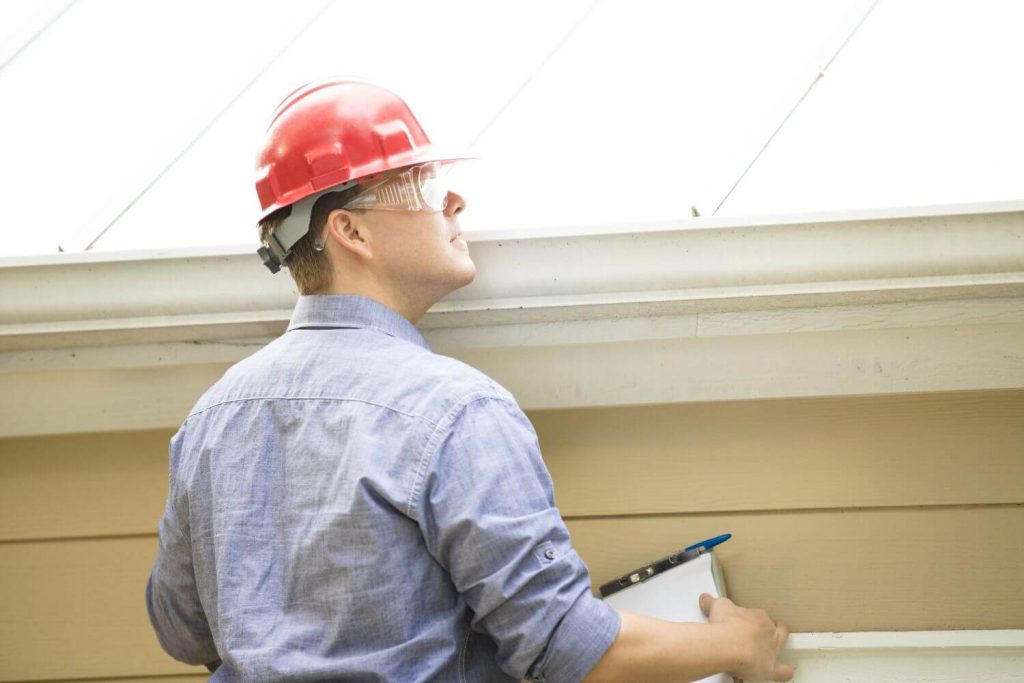 Your roof and gutters are also important assets to your home's value. Essentially, the structure and safety of your home are directly associated with the health of your roof and gutters.
If they're not functioning properly — your home can sustain much damage and require expensive repairs. This can include water damage, mold & mildew growth, structural damage, and more. 
Fortunately, there are a few things you can do personally to preserve the quality of your roof and gutters while saving on costs. That said, professional help should be considered if needed.
Verify your mortgage eligibility (Dec 10th, 2023)
Roof inspections should be done at least two times per year and cost about $200 for each inspection. Gutters should be every three months (even more if you have a nearby needle tree) and can cost about $160. 
Some DIY maintenance chores that will only cost you time (and not money) include cleaning out gutters, inspecting shingles, cleaning off debris, and trimming nearby branches.
Servicing Your Home's Furnace and Ductwork
Keeping up with ductwork cleaning and furnace/HVAC servicing is essential to the comfort of your home, as well as the quality of your products. 
Verify your mortgage eligibility (Dec 10th, 2023)
Cleaning your ductwork ensures your heating and cooling systems are working at high efficiency. Meanwhile, regular inspections and servicing allows you to maintain the preferred temperature in your home. This is important in regions with very high or low seasonal temperatures.
Depending on the size of your home and what needs to be serviced, you can expect to spend around $400 to $1000 on average. While the number sounds steep, the good news is that you only need to add furnace and ductwork servicing to your home maintenance checklist every 5-7 years.
Landscaping All Around Your Home
You also don't want to underestimate how landscaping can raise your home's property value. 
Verify your mortgage eligibility (Dec 10th, 2023)
Freshly cut grass, trimmed trees & shrubs, and a beautiful garden can increase your enjoyment of your home. They can also attract buyers when you're ready to sell. During the winter, you won't have to do much maintenance work, but come spring, the recommendation is to maintain on a weekly basis at the very least. 
Keeping up with the landscaping can get a bit overwhelming. When that happens, you can expect to spend an average of $100 to $300 a month for landscaping maintenance. 
As can be seen, home maintenance can cost a pretty penny. It requires time and commitment, but the results are worth the effort. The key is spreading out maintenance and cleaning work and keeping up with needed repairs. 
Show me today's rates (Dec 10th, 2023)